Local and Small Area Estimation
Below are links to data visualizations, data, publications, and other resources from local and small area estimation work at IHME. This work aims to produce estimates of health outcomes and related measures that cover entire countries or continents, but to do so at a very fine, local resolution.
Local and Small Area Data Visualizations
Explore the latest local and small area estimates through these interactive mapping tools.
Datasets
Terms and Conditions of Data Use: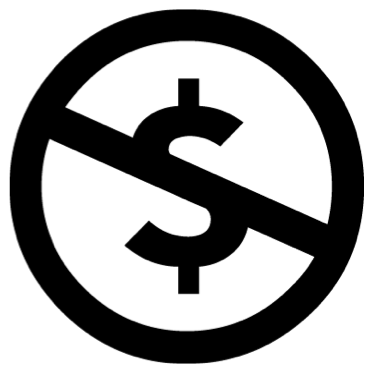 Data made available for download on IHME Websites can be used, shared, modified or built upon by non-commercial users in accordance with the IHME FREE-OF-CHARGE NON-COMMERCIAL USER AGREEMENT. For more information (and inquiries about commercial use), visit IHME Terms and Conditions.
Record
Related Publications and Visualizations
Data and Documentation
Sub-Saharan Africa HIV Prevalence Geospatial Estimates 2000-2018
Africa and Yemen Onchocerciasis Prevalence Geospatial Estimates 2000-2018
Global Anemia Prevalence Geospatial Estimates 2000-2019
Africa Onchocerciasis Environmental Suitability Geospatial Estimates
Global Exclusive Breastfeeding Prevalence Geospatial Estimates 2000-2019
Sub-Saharan Africa HIV Incidence and Mortality Geospatial Estimates 2000-2018
Latin American Country HIV Mortality Geospatial Estimates by Age and Sex 2000-2017
Senegal, Mali, and Sierra Leone Oral Rehydration Therapy Geospatial Estimates 2000-2018
Low- and Middle-Income Country MCV1 Coverage Geospatial Estimates 2000-2019
Global Child Growth Failure Geospatial Estimates 2000-2019
Global Malaria Incidence, Prevalence, and Mortality Geospatial Estimates 2000-2019
Global Under-5 Diarrhea Incidence, Prevalence, and Mortality Geospatial Estimates 2000-2019
Global Under-5 Overweight Prevalence Geospatial Estimates 2000-2019
Global Lymphatic Filariasis Prevalence Geospatial Estimates 2000-2018
Low- and Middle-Income Country Drinking Water and Sanitation Facilities Access Geospatial Estimates 2000-2017
Rift Valley Fever Environmental Suitability and Spillover Potential Geospatial Estimates
Low- and Middle-Income Country Oral Rehydration Therapy Coverage Geospatial Estimates 2000-2017

| File | Size |
| --- | --- |
| Data Release Information Sheet | 774.7 KB |
| Admin 0 Location Estimates: Data and Codebook [CSV] | 246.41 KB |
| Admin 1 Location Estimates: Data and Codebook [CSV] | 4 MB |
| Admin 2 Location Estimates: Data and Codebook [CSV] | 44.12 MB |
| Oral Rehydration Solution (ORS) 2000-2017: Number, Mean Estimates [GeoTiff] | 32.01 MB |
| Oral Rehydration Solution (ORS) 2000-2017: Number, Lower Estimates [GeoTiff] | 29.03 MB |
| Oral Rehydration Solution (ORS) 2000-2017: Number, Upper Estimates [GeoTiff] | 34.07 MB |
| Oral Rehydration Solution (ORS) 2000-2017: Percent, Mean Estimates [GeoTiff] | 150.49 MB |
| Oral Rehydration Solution (ORS) 2000-2017: Percent, Lower Estimates [GeoTiff] | 152.52 MB |
| Oral Rehydration Solution (ORS) 2000-2017: Percent, Upper Estimates [GeoTiff] | 149.26 MB |
| Recommended Home Fluids (RHF) 2000-2017: Number, Mean Estimates [GeoTiff] | 33.88 MB |
| Recommended Home Fluids (RHF) 2000-2017: Number, Lower Estimates [GeoTiff] | 30.53 MB |
| Recommended Home Fluids (RHF) 2000-2017: Number, Upper Estimates [GeoTiff] | 35.46 MB |
| Recommended Home Fluids (RHF) 2000-2017: Percent, Mean Estimates [GeoTiff] | 151.55 MB |
| Recommended Home Fluids (RHF) 2000-2017: Percent, Lower Estimates [GeoTiff] | 154.55 MB |
| Recommended Home Fluids (RHF) 2000-2017: Percent, Upper Estimates [GeoTiff] | 150.5 MB |
| Oral Rehydration Therapy (ORS or RHF) 2000-2017: Number, Mean Estimates [GeoTiff] | 30.09 MB |
| Oral Rehydration Therapy (ORS or RHF) 2000-2017: Number, Lower Estimates [GeoTiff] | 26.11 MB |
| Oral Rehydration Therapy (ORS or RHF) 2000-2017: Number, Upper Estimates [GeoTiff] | 32.91 MB |
| Oral Rehydration Therapy (ORS or RHF) 2000-2017: Percent, Mean Estimates [GeoTiff] | 148.44 MB |
| Oral Rehydration Therapy (ORS or RHF) 2000-2017: Percent, Lower Estimates [GeoTiff] | 151.28 MB |
| Oral Rehydration Therapy (ORS or RHF) 2000-2017: Percent, Upper Estimates [GeoTiff] | 146.88 MB |
| Data Input Sources - Oral Rehydration Solution (ORS) [CSV] | 177.5 KB |
| Data Input Sources - Recommended Home Fluids (RHF) [CSV] | 157.33 KB |
| Data Input Sources - Oral Rehydration Therapy (ORS or RHF) [CSV] | 173.11 KB |

Sub-Saharan Africa Male Circumcision Geospatial Estimates 2000-2017
Low- and Middle-Income Country Under-5 Diarrhea Incidence, Prevalence, and Mortality Geospatial Estimates 2000-2017
Low- and Middle-Income Country Childhood Overweight and Wasting Geospatial Estimates 2000-2017
Low- and Middle-Income Country Child Growth Failure Geospatial Estimates 2000-2017
Low- and Middle-Income Country Educational Attainment Geospatial Estimates 2000-2017
Low- and Middle-Income Country Neonatal, Infant, and Under-5 Mortality Geospatial Estimates 2000-2017

| File | Size |
| --- | --- |
| Neonatal Mortality 2000-2017: Number, Mean Estimates [GeoTiff] | 139.15 MB |
| Neonatal Mortality 2000-2017: Number, Upper Estimates [GeoTiff] | 139.09 MB |
| Neonatal Mortality 2000-2017: Number, Lower Estimates [GeoTiff] | 139.43 MB |
| Infant Mortality 2000-2017: Number, Mean Estimates [GeoTiff] | 139.31 MB |
| Infant Mortality 2000-2017: Number, Upper Estimates [GeoTiff] | 139.09 MB |
| Infant Mortality 2000-2017: Number, Lower Estimates [GeoTiff] | 139.63 MB |
| Under-5 Mortality 2000-2017: Number, Mean Estimates [GeoTiff] | 139.41 MB |
| Under-5 Mortality 2000-2017: Number, Upper Estimates [GeoTiff] | 139.2 MB |
| Under-5 Mortality 2000-2017: Number, Lower Estimates [GeoTiff] | 139.7 MB |
| Neonatal Mortality 2000-2017: Probability of Death, Mean Estimates [GeoTiff] | 133.97 MB |
| Neonatal Mortality 2000-2017: Probability of Death, Upper Estimates [GeoTiff] | 133.56 MB |
| Neonatal Mortality 2000-2017: Probability of Death, Lower Estimates [GeoTiff] | 134.58 MB |
| Infant Mortality 2000-2017: Probability of Death, Mean Estimates [GeoTiff] | 134.72 MB |
| Infant Mortality 2000-2017: Probability of Death, Upper Estimates [GeoTiff] | 134.39 MB |
| Infant Mortality 2000-2017: Probability of Death, Lower Estimates [GeoTiff] | 135.2 MB |
| Under-5 Mortality 2000-2017: Probability of Death, Mean Estimates [GeoTiff] | 135.17 MB |
| Under-5 Mortality 2000-2017: Probability of Death, Upper Estimates [GeoTiff] | 134.82 MB |
| Under-5 Mortality 2000-2017: Probability of Death, Lower Estimates [GeoTiff] | 135.69 MB |
| Admin 0 Location Estimates: Data and Codebook [CSV] | 332.87 KB |
| Admin 1 Location Estimates: Data and Codebook [CSV] | 5.29 MB |
| Admin 2 Location Estimates: Data and Codebook [CSV] | 51.64 MB |
| Data Input Sources | 212.79 KB |
| Disputed Territories Information | 14.19 KB |
| Data Release Information Sheet | 712.45 KB |

Africa Under-5 Lower Respiratory Infection Incidence, Prevalence, and Mortality Geospatial Estimates 2000-2017

| File | Size |
| --- | --- |
| LRI Incidence 2000-2017: Number, Mean Estimates [GeoTiff] | 76.11 MB |
| LRI Incidence 2000-2017: Number, Upper Count Estimates [GeoTiff] | 76.03 MB |
| LRI Incidence 2000-2017: Number, Lower Estimates [GeoTiff] | 76.23 MB |
| LRI Incidence 2000-2017: Rate, Mean Estimates [GeoTiff] | 71.48 MB |
| LRI Incidence 2000-2017: Rate, Upper Count Estimates [GeoTiff] | 71.2 MB |
| LRI Incidence 2000-2017: Rate, Lower Estimates [GeoTiff] | 71.62 MB |
| LRI Incidence 2000-2017: Probability and Annualized Rate of Change (AROC) Estimates [GeoTiff] | 14.49 MB |
| LRI Prevalence 2000-2017: Number, Mean Estimates [GeoTiff] | 76.59 MB |
| LRI Prevalence 2000-2017: Number, Upper Estimates [GeoTiff] | 76.56 MB |
| LRI Prevalence 2000-2017: Number, Lower Estimates [GeoTiff] | 76.65 MB |
| LRI Prevalence 2000-2017: Rate, Mean Estimates [GeoTiff] | 71.4 MB |
| LRI Prevalence 2000-2017: Rate, Upper Estimates [GeoTiff] | 71.19 MB |
| LRI Prevalence 2000-2017: Rate, Lower Estimates [GeoTiff] | 71.99 MB |
| LRI Mortality 2000-2017: Number, Mean Estimates [GeoTiff] | 76.75 MB |
| LRI Mortality 2000-2017: Number, Upper Estimates [GeoTiff] | 76.75 MB |
| LRI Mortality 2000-2017: Number, Lower Estimates [GeoTiff] | 76.81 MB |
| LRI Mortality 2000-2017: Rate, Mean Estimates [GeoTiff] | 72.25 MB |
| LRI Mortality 2000-2017: Rate, Upper Estimates [GeoTiff] | 72.17 MB |
| LRI Mortality 2000-2017: Rate, Lower Estimates [GeoTiff] | 72.49 MB |
| LRI Mortality 2000-2017: Probability and Annualized Rate of Change (AROC) Estimates [GeoTiff] | 16.72 MB |
| Admin 0 Location Estimates: Data and Codebook [CSV] | 182.39 KB |
| Admin 1 Location Estimates: Data and Codebook [CSV] | 2.53 MB |
| Admin 2 Location Estimates: Data and Codebook [CSV] | 19.66 MB |
| Data Input Sources | 85.97 KB |
| Data Release Information Sheet | 714.26 KB |

Africa – Travel Time to Health Facilities and Viral Hemorrhagic Fever Outbreak Preparedness
Pages