US Data
Below are links to IHME-produced US data resources.
US Health Map Data Visualization
Use the interactive map to explore health trends in the US at the county level.
US County Profiles
These profiles highlight performance of each US county in terms of mortality rates for select causes, life expectancy at birth, and prevalence of select risk factors.
GBD 2019 Results
National and state-level estimates from the most recent update to the Global Burden of Disease Study are available for 1990-2019 from the following tools:
GBD Data Visualizations: GBD Compare, Mortality Visualization, Causes of Death (COD) Visualization, Epi Visualization
Datasets
Terms and Conditions of Data Use: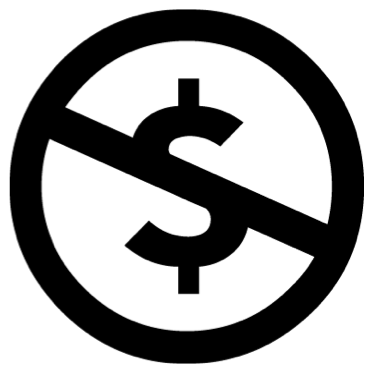 Data made available for download on IHME Websites can be used, shared, modified or built upon by non-commercial users in accordance with the IHME FREE-OF-CHARGE NON-COMMERCIAL USER AGREEMENT. For more information (and inquiries about commercial use), visit IHME Terms and Conditions.
Record
Publication date
Related Publications and Visualizations
Data and Documentation
Pandemic Recovery Survey Indicators 2023
09/2023
WHO Americas Region Bacterial Antimicrobial Resistance Burden Estimates 2019
07/2023
United States Maternal Mortality Ratio Estimates by Race and Ethnicity 1999-2019
06/2023
United States Stomach Cancer Mortality Rates by County, Race, and Ethnicity 2000-2019
06/2023
United States Mortality Rates by Causes of Death and Life Expectancy by County, Race, and Ethnicity 2000-2019
06/2023

| File | Size |
| --- | --- |
| Data Release Information Sheet | 206.15 KB |
| Life expectancy estimates 2000-2019, both sexes [CSV] | 130.89 MB |
| Life expectancy estimates 2000-2019, female [CSV] | 131.17 MB |
| Life expectancy estimates 2000-2019, male [CSV] | 131.04 MB |
| Mortality estimates 2000-2019, all causes, both sexes [CSV] | 146.1 MB |
| Mortality estimates 2000-2019, all causes, female [CSV] | 146.99 MB |
| Mortality estimates 2000-2019, all causes, male [CSV] | 146.16 MB |
| Mortality estimates 2000-2019, communicable diseases, both sexes [CSV] | 153.44 MB |
| Mortality estimates 2000-2019, communicable diseases, female [CSV] | 153.78 MB |
| Mortality estimates 2000-2019, communicable diseases, male [CSV] | 153.31 MB |
| Mortality estimates 2000-2019, cardiovascular diseases, both sexes [CSV] | 149.82 MB |
| Mortality estimates 2000-2019, cardiovascular diseases, female [CSV] | 150.32 MB |
| Mortality estimates 2000-2019, cardiovascular diseases, male [CSV] | 149.57 MB |
| Mortality estimates 2000-2019, diabetes and kidney diseases, both sexes [CSV] | 151.98 MB |
| Mortality estimates 2000-2019, diabetes and kidney diseases, female [CSV] | 152.42 MB |
| Mortality estimates 2000-2019, diabetes and kidney diseases, male [CSV] | 151.71 MB |
| Mortality estimates 2000-2019, digestive diseases, both sexes [CSV] | 150.35 MB |
| Mortality estimates 2000-2019, digestive diseases, female [CSV] | 150.64 MB |
| Mortality estimates 2000-2019, digestive diseases, male [CSV] | 150.25 MB |
| Mortality estimates 2000-2019, enteric infections, both sexes [CSV] | 152.54 MB |
| Mortality estimates 2000-2019, enteric infections, female [CSV] | 152.87 MB |
| Mortality estimates 2000-2019, enteric infections, male [CSV] | 152.39 MB |
| Mortality estimates 2000-2019, HIV/AIDS and STDs, both sexes [CSV] | 157.38 MB |
| Mortality estimates 2000-2019, HIV/AIDS and STDs, female [CSV] | 157.64 MB |
| Mortality estimates 2000-2019, HIV/AIDS and STDs, male [CSV] | 157.27 MB |
| Mortality estimates 2000-2019, other infectious diseases, both sexes [CSV] | 152.49 MB |
| Mortality estimates 2000-2019, other infectious diseases, female [CSV] | 153 MB |
| Mortality estimates 2000-2019, other infectious diseases, male [CSV] | 152.52 MB |
| Mortality estimates 2000-2019, injuries, both sexes [CSV] | 147.71 MB |
| Mortality estimates 2000-2019, injuries, female [CSV] | 148.11 MB |
| Mortality estimates 2000-2019, injuries, male [CSV] | 149.53 MB |
| Mortality estimates 2000-2019, self-harm and interpersonal violence, both sexes [CSV] | 151.47 MB |
| Mortality estimates 2000-2019, self-harm and interpersonal violence, female [CSV] | 154.37 MB |
| Mortality estimates 2000-2019, self-harm and interpersonal violence, male [CSV] | 151.13 MB |
| Mortality estimates 2000-2019, maternal and neonatal disorders, both sexes [CSV] | 112.95 MB |
| Mortality estimates 2000-2019, maternal and neonatal disorders, female [CSV] | 113.11 MB |
| Mortality estimates 2000-2019, maternal and neonatal disorders, male [CSV] | 63.57 MB |
| Mortality estimates 2000-2019, musculoskeletal disorders, both sexes [CSV] | 152.98 MB |
| Mortality estimates 2000-2019, musculoskeletal disorders, female [CSV] | 153.39 MB |
| Mortality estimates 2000-2019, musculoskeletal disorders, male [CSV] | 152.67 MB |
| Mortality estimates 2000-2019, non-communicable diseases, both sexes [CSV] | 148.38 MB |
| Mortality estimates 2000-2019, non-communicable diseases, female [CSV] | 148.93 MB |
| Mortality estimates 2000-2019, non-communicable diseases, male [CSV] | 148.33 MB |
| Mortality estimates 2000-2019, neoplasms, both sexes [CSV] | 147.72 MB |
| Mortality estimates 2000-2019, neoplasms, female [CSV] | 148.15 MB |
| Mortality estimates 2000-2019, neoplasms, male [CSV] | 148.15 MB |
| Mortality estimates 2000-2019, neurological disorders, both sexes [CSV] | 150.94 MB |
| Mortality estimates 2000-2019, neurological disorders, female [CSV] | 151.17 MB |
| Mortality estimates 2000-2019, neurological disorders, male [CSV] | 151.03 MB |
| Mortality estimates 2000-2019, nutritional deficiencies, both sexes [CSV] | 153.52 MB |
| Mortality estimates 2000-2019, nutritional deficiencies, female [CSV] | 153.8 MB |
| Mortality estimates 2000-2019, nutritional deficiencies, male [CSV] | 153.63 MB |
| Mortality estimates 2000-2019, other non-communicable diseases, both sexes [CSV] | 151.69 MB |
| Mortality estimates 2000-2019, other non-communicable diseases, female [CSV] | 152.14 MB |
| Mortality estimates 2000-2019, other non-communicable diseases, male [CSV] | 151.83 MB |
| Mortality estimates 2000-2019, chronic respiratory diseases, both sexes [CSV] | 152.35 MB |
| Mortality estimates 2000-2019, chronic respiratory diseases, female [CSV] | 152.59 MB |
| Mortality estimates 2000-2019, chronic respiratory diseases, male [CSV] | 152.15 MB |
| Mortality estimates 2000-2019, respiratory infections and tuberculosis, both sexes [CSV] | 153 MB |
| Mortality estimates 2000-2019, respiratory infections and tuberculosis, female [CSV] | 153.59 MB |
| Mortality estimates 2000-2019, respiratory infections and tuberculosis, male [CSV] | 152.85 MB |
| Mortality estimates 2000-2019, skin and subcutaneous diseases, both sexes [CSV] | 154.01 MB |
| Mortality estimates 2000-2019, skin and subcutaneous diseases, female [CSV] | 154.29 MB |
| Mortality estimates 2000-2019, skin and subcutaneous diseases, male [CSV] | 153.89 MB |
| Mortality estimates 2000-2019, substance use disorders, both sexes [CSV] | 153.97 MB |
| Mortality estimates 2000-2019, substance use disorders, female [CSV] | 155.11 MB |
| Mortality estimates 2000-2019, substance use disorders, male [CSV] | 153.32 MB |
| Mortality estimates 2000-2019, unintentional injuries, both sexes [CSV] | 150.74 MB |
| Mortality estimates 2000-2019, unintentional injuries, female [CSV] | 151.61 MB |
| Mortality estimates 2000-2019, unintentional injuries, male [CSV] | 150.04 MB |
| Mortality estimates 2000-2019, transport injuries, both sexes [CSV] | 149.65 MB |
| Mortality estimates 2000-2019, transport injuries, female [CSV] | 151.36 MB |
| Mortality estimates 2000-2019, transport injuries, male [CSV] | 149.53 MB |
| Codebook, life expectancy estimates [CSV] | 165.72 KB |
| Codebook, mortality estimates [CSV] | 172.67 KB |
| Data Input Sources [XLSX] | 11.66 KB |

United States COVID-19 Resiliency Estimates 2020-2022
03/2023
Rotavirus Vaccination Cost Effectiveness Estimates 2017
03/2023
United States Health Care Spending Effectiveness 1996-2016
07/2022
United States Mortality Rates and Life Expectancy by State, Race, and Ethnicity 1990-2019
06/2022
United States Mortality Rates and Life Expectancy by County, Race, and Ethnicity 2000-2019
06/2022
United States Health Expenditure by State, Payer, and Type of Care, 2003-2019
06/2022
Healthcare Access and Quality Index by Age 1990-2016
02/2022
HPV Vaccination Cost Effectiveness Estimates
11/2021
Ipsos General Population COVID-19 Health Services Disruption Survey 2020
11/2021
Premise Women's Health COVID-19 Health Services Disruption Survey 2021
08/2021
Premise Malaria COVID-19 Health Services Disruption Survey 2021
08/2021
Premise Infant and Maternal Health COVID-19 Health Services Disruption Survey 2021
08/2021
Premise General Population COVID-19 Health Services Disruption Survey 2021
08/2021
Premise Education COVID-19 Health Services Disruption Survey 2021
08/2021
Premise Child Health COVID-19 Health Services Disruption Survey 2021
08/2021
Low- and Middle-Income Country Primary Health Care Expenditures 2000-2017
08/2021
United States Healthcare Spending by Race and Ethnicity 2002-2016
07/2021
Global Burden of Disease Study 2019 (GBD 2019) United States Fatal Police Violence by Race and State 1980-2019
07/2021
Low- and Middle-Income Country Immunization Spending Estimates 2000-2017
07/2021
United States Healthcare Spending in Emergency Departments by Health Condition 2006-2016
05/2021
Premise Women's Health COVID-19 Health Services Disruption Survey 2020
10/2020
Premise Infant and Maternal Health COVID-19 Health Services Disruption Survey 2020
10/2020
Premise Child Health COVID-19 Health Services Disruption Survey 2020
10/2020
Premise General Population COVID-19 Health Services Disruption Survey 2020
10/2020
United States COVID-19 Scenarios 2020-2021
10/2020
United States Health-Care Spending Attributable to Modifiable Risk Factors 2016
09/2020
United States COVID-19 Hospital Needs and Death Projections 2020-2022
03/2020
United States Health Care Spending by Payer and Health Condition 1996-2016
03/2020
Geopositioned Middle East Respiratory Syndrome Coronavirus Occurrences Database 1983-2017
06/2019
United States Infectious Disease Mortality Rates by County 1980-2014
03/2018
United States Substance Use Disorders and Intentional Injuries Mortality Rates by County 1980-2014
03/2018
United States Chronic Respiratory Disease Mortality Rates by County 1980-2014
09/2017
United States - King County, Washington Life Expectancy and Cause-Specific Mortality by Census Tract 1990-2014
08/2017
United States Cardiovascular Disease Mortality Rates by County 1980-2014
04/2017
United States Life Expectancy and Age-specific Mortality Risk by County 1980-2014
04/2017
United States Cancer Mortality Rates by County 1980-2014
01/2017
United States Children's Personal Health Care Spending 1996-2013
12/2016
United States Personal Health Care and Public Health Spending 1996-2013
12/2016
United States Alcohol Use Prevalence by County 2002-2012
12/2016
United States Mortality Rates by County 1980-2014
11/2016
United States Diabetes Prevalence by County 1999-2012
11/2016
United States Adult Congenital Heart Disease Estimates 1970-2050
05/2014
United States Smoking Prevalence by County 1996-2012
03/2014
United States Physical Activity and Obesity Prevalence by County 2001-2011
07/2013
United States Life Expectancy Estimates by County 1985-2010
07/2013
Pages